Global News (Asia & Australasia)

Malaysia | 04/05/2018
Zheng Food Refreshes Their Management Via Smart Solutions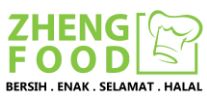 Have you ever been to a crowded dim sum restaurant whereby every dish that you've ordered is organized neatly onto a small card list? And in most cases, you can simply bring this list over to the counter to pay your bills. It is simple, it is cheap and it is this kind of convenience that leads most dim sum restaurants to not only be popular but also be successful with their business.

However, the exact same method cannot be applied when managing employees within a food producer factory as there are tons more factors that need to be taken into account of. Not to mention that the amount of workers operating within the factory can be double or even triple the size of a standard restaurant. That said, the method cannot be applied but the concept on the other hand, can definitely be implemented. For this reason, Zheng Food, a Halal dim sum food producer decided to take a step further by opting for our Smart Solution: TimeTec Leave.
TimeTec Leave is a cloud-based system that handles the leave management aspect for all types of companies regardless of its size. With our solution, Zheng Food can facilitate all leave proceedings which encompass everything from leave applications to approvals and record keeping online via Web or Mobile App. In other words, just like the small card list keeping orders in check, the smartphone can now be utilized to keep employees in check. Whether or not an employee has taken leave for the day, will all be clearly and immediately displayed in TimeTec Leave thus ensuring that no time is wasted while looking for a replacement. At the end of the month, employers can easily generate various reports according to their needs and therefore only pay for the work done.

Simplicity checked; convenience checked; and last but not least the pricing for TimeTec Leave is at all times low of USD2 per user per month with an additional offering of 10 user licenses FREE for life. With every aspect checked, Zheng Food is so impressed by our Smart Solution that they have also decided to pair it up with our time attendance solution: TimeTec TA as well as our biometrics terminal: TA100C. By deploying this dual solution setup, Zheng Food are given another 50% off on the second solution and this offer is available for all companies who opt for this setup. What are you waiting for? Check out TimeTec Leave now by clicking on the link below.