Admin Dashboard- New Gender Report
To help you keep track of employment diversity and inclusion efforts in your organization, we'll be introducing a few charts on TimeTec Profile's Admin dashboard. It's scheduled for release in these few months and the first chart is out: the Gender Report which tells you the percentages of different genders available in your organization. This chart is an indication of recruitment pattern, and you can start from there to adjust on the percentage as you move forward.
a. Pie Chart & User Listing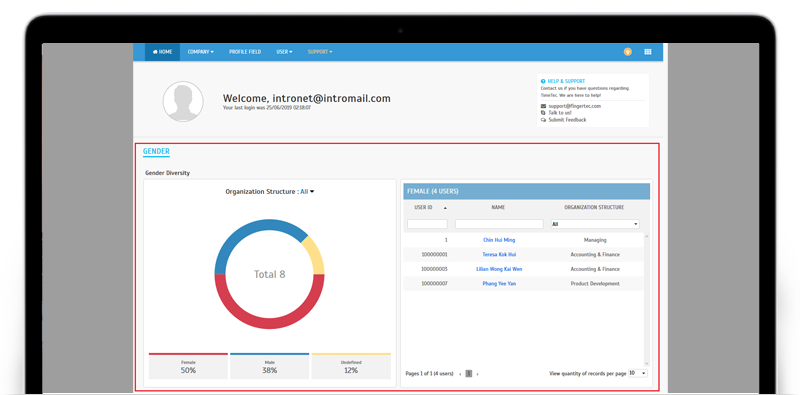 b. Report can be filtered by Organization Structure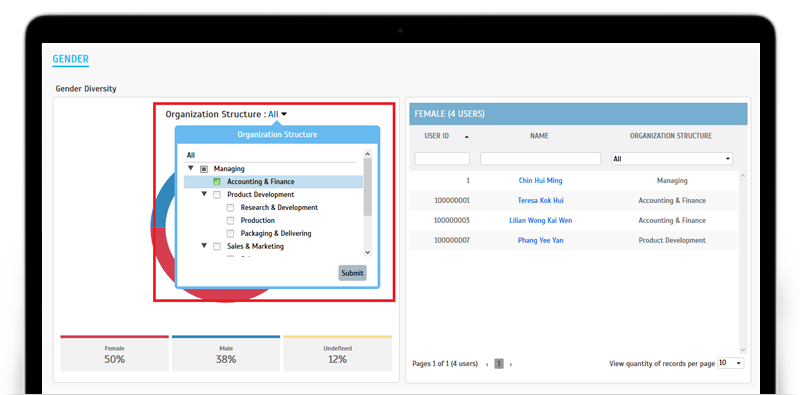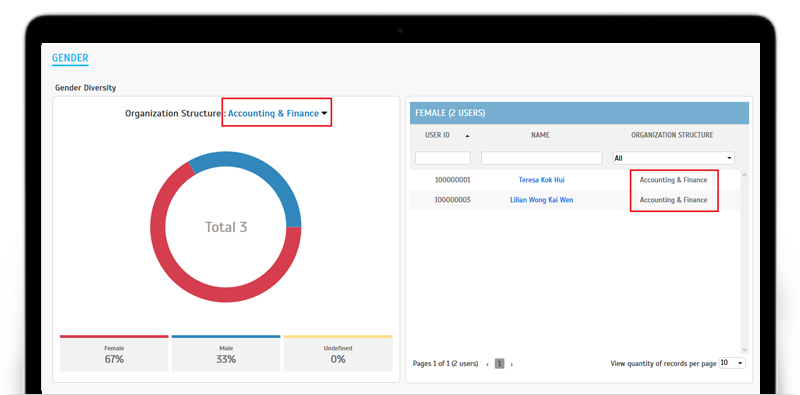 c. Report can be filtered by Gender from the Gender buttons below the pie chart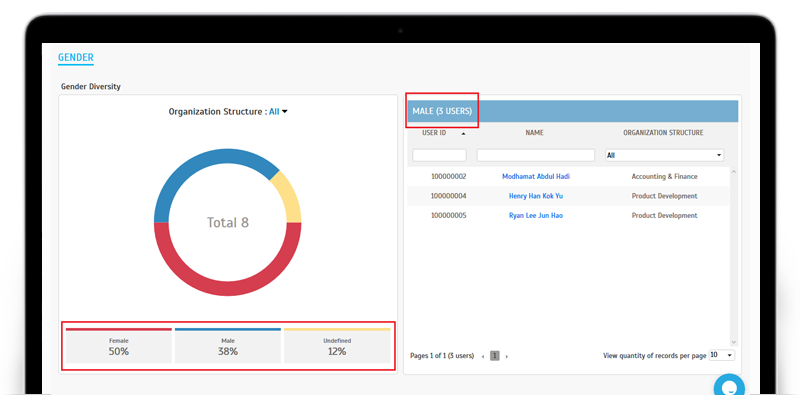 d. User profile can be opened by clicking on the user name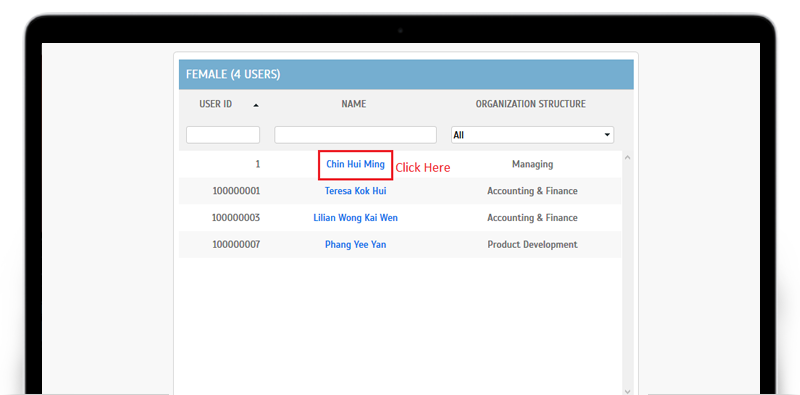 'Company Subscription' page moved to Company > Company Subscription
Due to the introduction of the charts, the former home page section 'Company Subscription' has also been moved to a new page under Company > Company Subscription.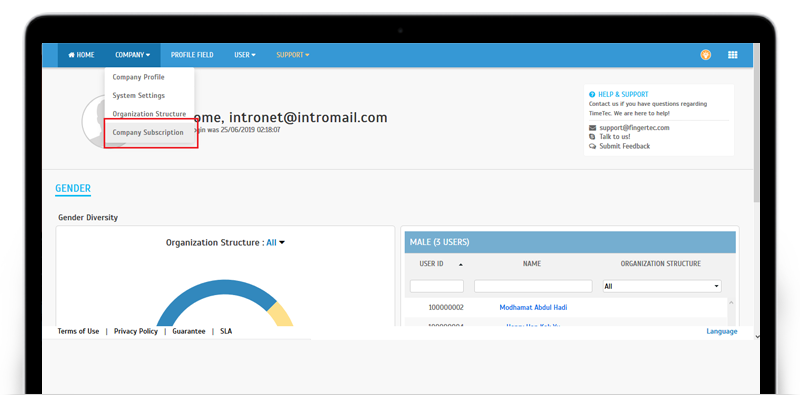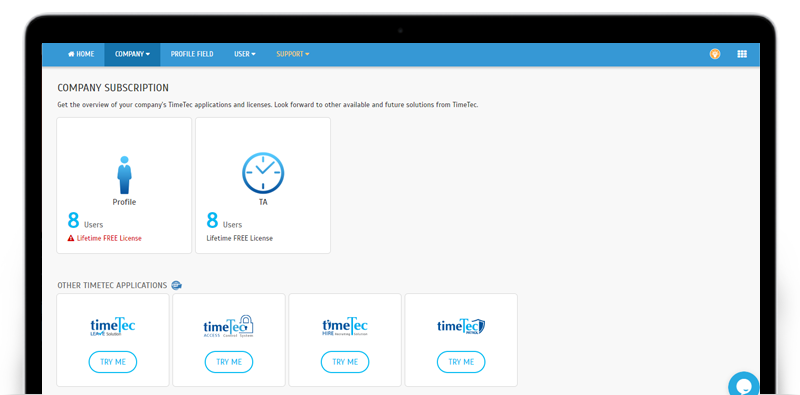 New System Setting- Allow User to Edit Profile
TimeTec Profile is a tool to unify all employee profiles on one platform and besides access for Admins, all TimeTec users are also able to view their own profile, be it from the Mobile App or the Web application.

Previously, if a user finds that their personal information requires updating, only Admins had the right to edit the information. However, we've just added a new option known as Profile Management, which allows you to define whether users are allowed to edit their own profiles.
The details are as follows:

i. Admin can go to TimeTec Profile > System Settings > Profile Management.
ii. Switch on the toggle button for 'User Edit Profile'.
iii. Go to Profile Field> select User View> Profile Photo/ Personal Information section> select which fields are allowed for user to edit.
iv. Note: Users can only be given the right to edit Personal Information and Profile Photo section.

Please refer to the sample screenshots below for further details:
a. Admin Login > System Settings > Profile Management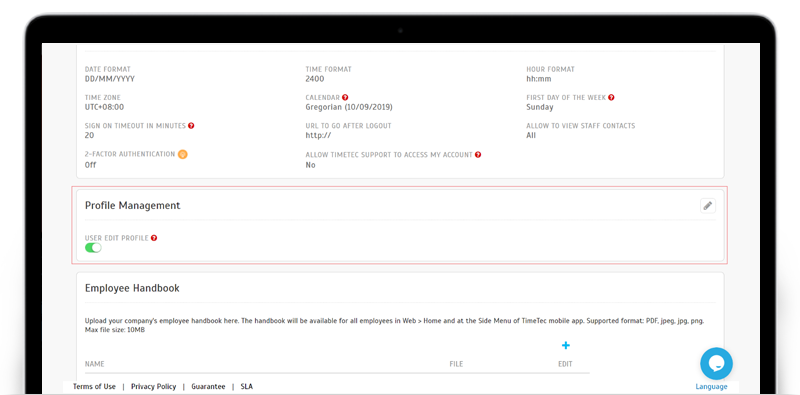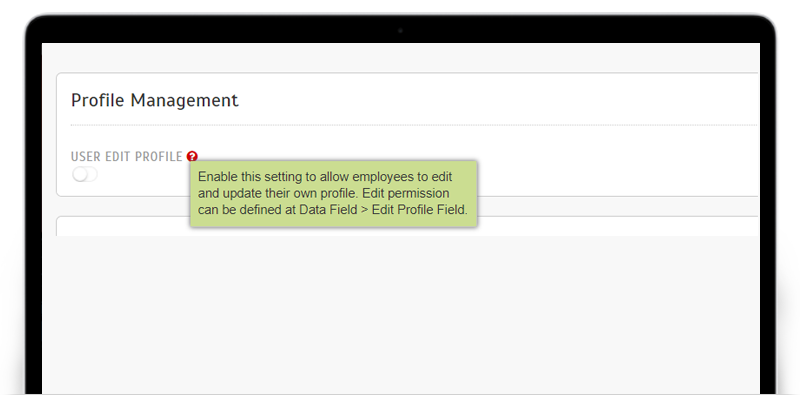 b. Admin Login > Profile Field > Edit Profile Field > User View
Added Edit permission button at Profile Photo & Personal Information sections.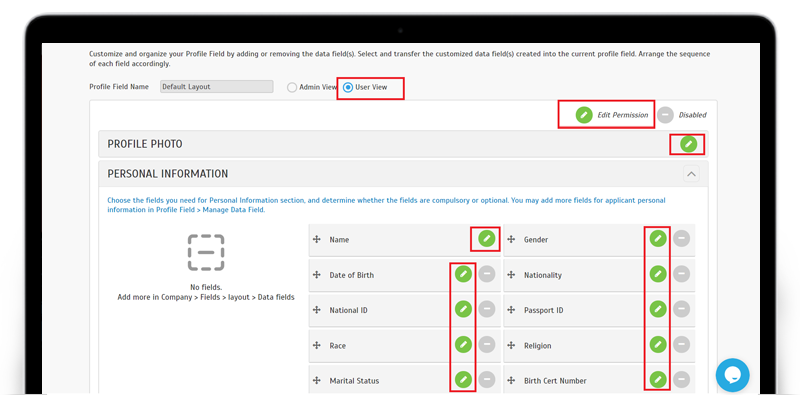 c. User Login
User can edit in Full Profile only (Personal Information).