To manage the bounce rate and improve overall deliverability of our emails, we've implemented a new User Email Verification requirement in TimeTec Leave. Please note that with this update, users need to take action and verify their email addresses as the system is configured to send emails only to users with verified addresses.
The new workflow for TimeTec emails:
i. New users need to click on a 'Verify Email' icon on the right side of Menu bar to request for emails to be sent to them.
ii. Existing users with no history of bounced emails will continue to receive emails as usual, therefore they do not need to verify their address (Icon will not be displayed on the Menu). However, for those with a prior record of bounced emails, they must click on the 'Verify Email' icon in order to receive future emails.
iii. Once the icon is clicked, a verification email will be sent to the email address of the user, containing a link which the user must click to confirm their request.
Please refer to the sample screenshots below for further details:
a. New 'Verify Email' icon.
i. Admin View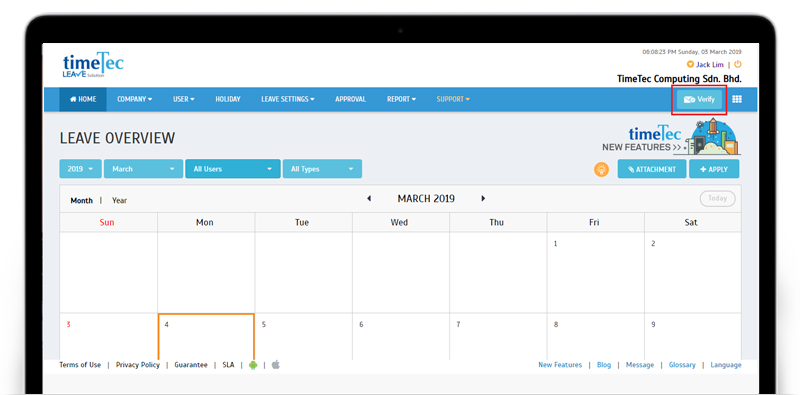 ii. User View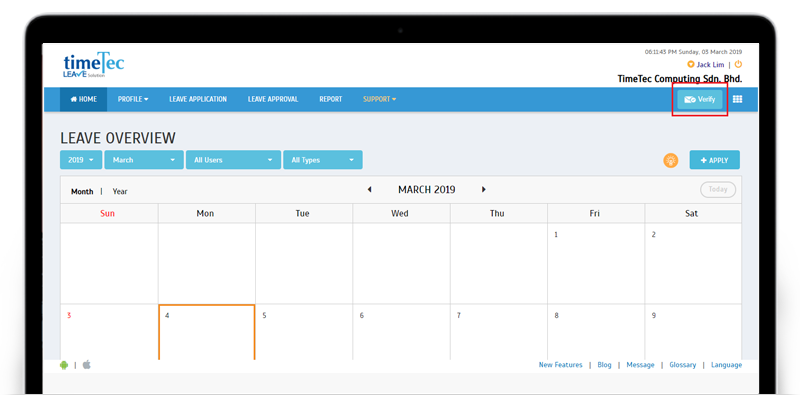 b. Email Verification to User.