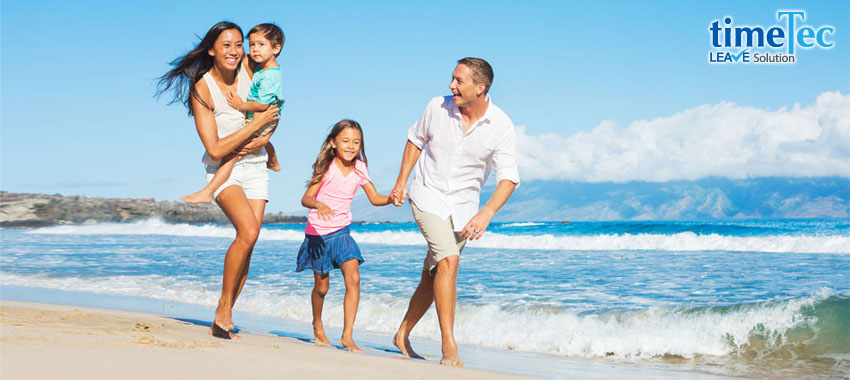 TimeTec Leave
Effective Leave Management on Cloud
Leave Management is more complex than you think. How is the calculation of an annual leave for a staff that has been serving your company for 2 years and 8 months? Could she take more than the basic 8 days of annual leave in a year and would the balance than, become negative for the following year? If an employee did not take any annual leave for the whole year, how many days can he/she carry forward to the following year? These are the questions that every HR personnel must have answers for when staffs consult with them. And not only that, HR must make sure that leave entitlements are accrued according to the employment agreement and labor law to avoid any legal disputes that could arise. HR department has to have a clear understanding of how to manage leave entitlements for every staff level and its various scenarios.
TimeTec Leave Solution
| | | | |
| --- | --- | --- | --- |
| Overview of TimeTec Leave | Automate and Manage Leave Details | Simplify Leave Approval Process | Check Leave Balances Easily |
By having a systematic Leave Management System like TimeTec Leave, one could reduce a lot of complex calculations, procedures and confusions; as TimeTec Leave provides you with an accurate and systematic way of handling leaves for your company. TimeTec Leave allows employers to enforce leave policies fairly, formulate leave balances, service accruals & entitlements accurately, and manage approvals suitably to ensure smooth business operations at all times. Accessibility of the cloud-based leave management system like TimeTec Leave provides employers with consolidated time off information straight from their smartphone or web browser for analysis, reporting, and financial planning at any time of day, all year long. TimeTec Leave also provides convenience to employees by letting them apply for their leaves and manage their overall leave from the comfort of their own smartphone. The transparency of leave management through TimeTec Leave will not only benefit the entire company but it also project a positive and trustworthy rapport between the management and the staff in this area.
10 Advantages of Leave Management System
| | |
| --- | --- |
| √ | Reduces paperwork and saves time |
| √ | Reduces errors with automation |
| √ | Accessible from anywhere |
| √ | Centralized information |
| √ | Approve and manage leaves at your fingertips |
| | |
| --- | --- |
| √ | Simpler tracking process |
| √ | Lift employee morale |
| √ | Multilocation holiday management |
| √ | Leave policy awareness |
| √ | Transparency |
TimeTec Leave contains 7 main segments including Leave Type, Leave Policy, Prorated Balances, Service Accruals, Leave Restrictions, Crunch Time and Reminder, and it is up to the company to define their leave settings and details, but most importantly, the settings must comply with the labor law of the country to avoid future disputes and complications. Time Leave is one of the five workforce solutions in TimeTec Suite. Other solutions include TimeTec TA for Staff Time & Attendance, TimeTec Hire for staff recruitment, TimeTec VMS for Visitor Management and TimeTec MW for mobile staff. TimeTec Leave is in development and will be meeting customers by middle of 2017.