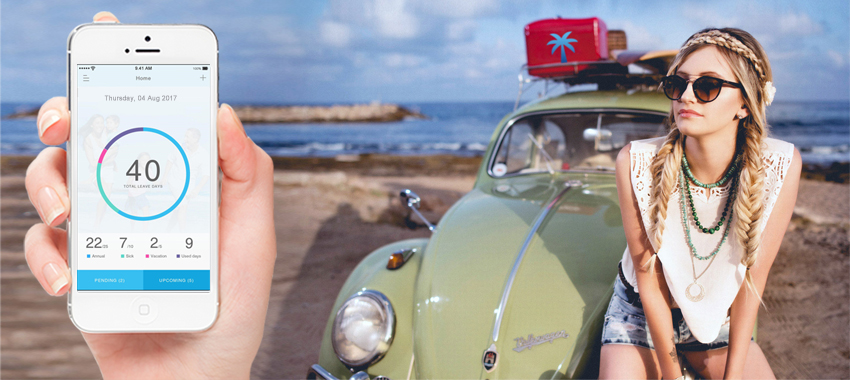 Apply Leave in 4 Easy Steps on Your Smartphone with TimeTec Leave
Try TimeTec Leave FREE for 2 months before we go live!
How do you usually apply for a leave at your office? Fill up a printed form, submit the form to your superior, wait until it gets approved and then submit it to HR. Sounds familiar?

Using this manual system is not an extremely cumbersome process for most employees. However, this conventional method wouldn't be able to provide staffs with their leave balance, details of how their leaves are accrued and other vital information because all of that supposed information is normally kept enclosed within the Human Resource department, which means you have to consult your HR for the details of your leave entitlement.

On the other hand, the manual method is also laborious for HR personnels because they need to be constantly updating the record throughout the year in order to provide accurate data all year long.
TimeTec presents a better solution at leave management with TimeTec Leave.
One Time Setup and You are All Set
HR needs to only set the leave settings, policies and requirements once and let the system manage the leave accrual and balance automatically all year long while keeping the company's and government's leave compliance in check. Specify and apply crunch time for leave restrictions to ensure that both business's smooth operation and employee satisfaction are achieved simultaneously.
4 Easy Steps for All Users
In terms of leave application, employees can apply for their leave in just 4 easy steps, check their leave and obtain the approval instantly through the web or by using the smartphone TimeTec Leave application. On top of that, employees can also apply for leave cancellation or even buzz superiors for faster approval. It doesn't get any better than that!
Approver Can Approve Anytime, Anywhere
Superiors and managers don't need to be in the office anymore to administer leave approvals or be asking for reasons from the employee who apply for leaves. They can do it straight from the web or from the app anytime, anywhere and received the notification instantly in order to be kept informed at all times.
Manage Accruals & Get Leave Balance On Point
Enter your company's rules and calculation into TimeTec Leave and the system will take care of the accruals and leave balance for you in addition to providing you with on point details at every moment.
Intact Reports and Records
At the end of the day, all records and reports of the employees will be kept safe on a cloud server in which you can access it anytime without worries. Hence, no more thick filing of physical forms!
Come try this convenient Leave Application for two months before we go live and experience its handiness first hand. Moreover, we also have a surprise for you early birds when we launched the product in October!