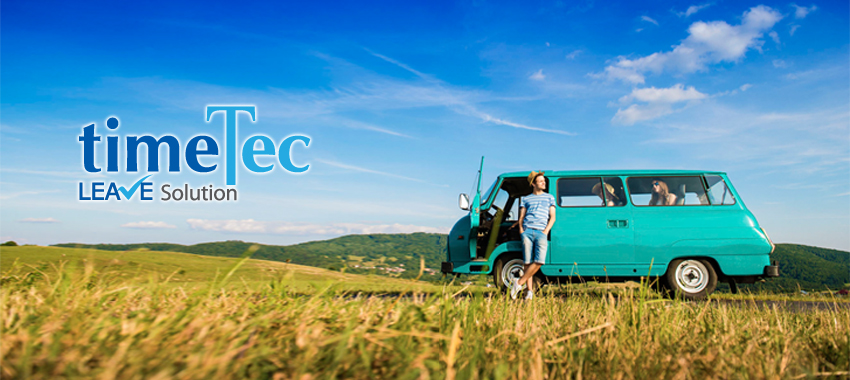 Let's Face it, Leaves are Important
Whether you are talking about annual leaves, medical leaves, emergency or even unpaid leaves, we cannot deny the importance of leaves on the wellbeing and quality of life of employees. Every employee needs their fair share of leaves in order to perform well on their job, and many studies have shown that when employees get adequate time outside of work (leaves), to rest, relax and manage their personal commitments, their productivity tend to increase at work. Since leaves are very important to employees; which directly affects business productivity; managers must ensure their employees leaves' are carefully managed. Achieving the right balance between employee wellbeing and profit making is a pivotal aspect of all business operations and TimeTec Leave solution is what you need to get the job done.
TimeTec Leave Solution
| | | | |
| --- | --- | --- | --- |
| Overview of TimeTec Leave | Automate and Manage Leave Details | Simplify Leave Approval Process | Check Leave Balances Easily |
TimeTec Leave is a cloud-based leave management solution that help companies automate their leave administration, centralize leave management and manage their employees leaves with transparency, convenience and efficiency. Available as a web solution and mobile app. TimeTec Leave allows managers to create all the basic leave management requirements such as establishing leave policies, rules and restrictions, and leave types.
Designed for all users (managers and employees) with multiple roles and multi level access hierarchy, employees can use TimeTec Leave to apply for leaves, gain approvals, check leave balance and view leave policies, while admin (managers) can perform the approval process and keep track of all leave transactions. In addition, TimeTec Leave keeps your leave system updated in realtime with automatic leave accruals. Leave balances can be set to prorated automatically by the system, and specific leave policies/rules and allowances can be applied to specific employees accordingly. The best part is, they get to do it all on their smartphone, which also means with TimeTec Leave you can manage leaves on the go.

Apart from automation and centralization and convenience, TimeTec Leave also allows manager to regulate leaves by setting leave restrictions to limit the number of employees taking leaves during crucial periods to ensure that business operational flow is not disturbed.

If leaves are important to employees, than leave management is crucial to businesses and organizations. Don't just settle for any leave management system, get the best, most comprehensive, convenient and transparent leave management solution, get TimeTec Leave.
Visit this link to find out more on how TimeTec Leave improve and satisfy your leave management needs.