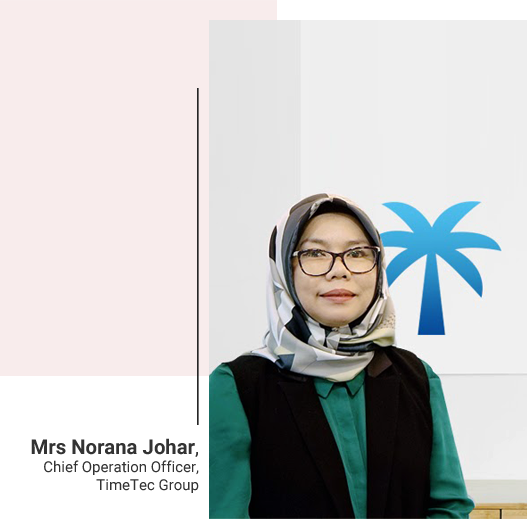 Taking an example of employee leave management, Norana believes that a cloud-based, 'server-free' solution could bring massive and impactful changes to a company's operation. "Leave management is no longer the business of HR when a cloud system is in place. Because, when the leave policy, the do's and don'ts, have been set up in the cloud leave system like TimeTec Leave, it practically runs on auto-pilot all year long. Employees are no longer dependent on HR for their leave balance, leave entitlement, leave application status, accruals. All are updated in real-time in the system. Head of departments and managers also can access the system from any web browser and understand the data presented, without HR assistance," she explained.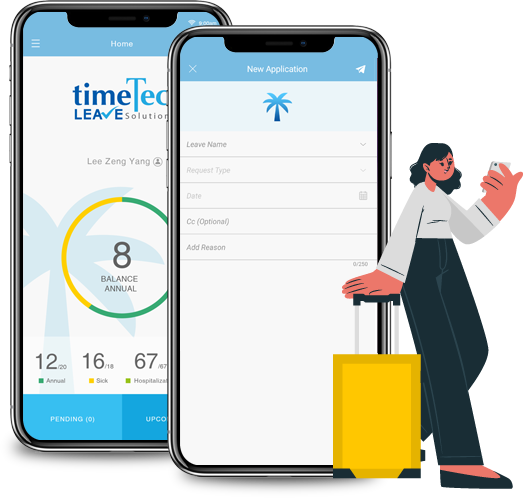 With a leave solution like TimeTec Leave, all employees' leave details are customized and personalized on a smartphone app, and the data are updated continuously. Leave applications are made simpler with a few clicks on the App and approvals process too. The leave system eradicates the need for any forms and waiting-for-the-boss approvals because data flows instantly to the App, and approvals can be done individually or in batches almost immediately.

"Another example of automation in TimeTec Leave is the leave restriction. If a department permits only five people to take leave in a day, the sixth person automatically cannot apply for a leave, and no administrative inquiry is required," she explained. Due to most of the conventional system hiccups in data flow (the main issue of non-cloud or pseudo cloud systems), it forces companies to retain more administrative staff to mend the technical gap. These so-called "necessary" administrative works done on behalf of the employee also could also turn into operation loopholes causing extra wages payout for employers.
Therefore, where does it leave HR in all these processes?
And how does it affect HR roles as a whole?
Cloud-based systems like TimeTec Leave for leave management or TimeTec TA for attendance free HR department from mundane tasks to prepare them for more challenging roles ahead.

"There is no point being stuck at processing routines when HR can progress in leaps and bounce in talent acquisition, management, and development. TimeTec Leave Management practically skips HR in the process because the tasks can and have been automated and yield even more accurate results when it is done manually or semi-automatically by HR. With the TimeTec Leave solution, an employee applies for leave, a superior approves, and the system tallies the balance instantly," said Norana.
The system also can generate the latest and historical data efficiently whenever the management requires it. "Having said this, however, it does not in any way undermine the role of the HR department because the future of HR roles are multifaceted and challenging," she added.

"Recently, there is news about a UK start-up company, Octopus Energy, that decided to not have a HR or IT department in the company at all. The CEO, Greg Jackson, reasoned that there is a tendency for large companies to "infantilize" their employees and "drown creative people in process and bureaucracy. And for the HR-related problems that could occur, he expects all his managers to take personal responsibility for their team and the employees to be self-reliant," recalled Norana.